MiniBeast™
---
---
A Magdrill that's lightweight and powerful for maximum performance - JEI's original best seller.
Compact size and weight - ideal for site work.

Internal coolant reservoir - ensuring maximum cutter life.

Self correcting slide rails - for maintenance free operation.

Lightweight - only 10kg.

Hidden motor cable - for added protection.

Left or right hand sided handle operation.
Available for hire!
---
---
JEI Solutions' flagship drill, the MiniBeast™ offers a lightweight yet powerful drilling solution. Weighing only 10kg, this portable magnetic drill is perfect for on-site or workshop use. Through its unique features, compact size and power the Minibeast™ has become a popular choice for the steel fabricator
MiniBeast™SPECIFICATIONS
---
Model
MINIBEAST™
Weight
10 kg
Spindle
19mm
Cutter Capacity
35mm Ø x 2" depth of cut
Twist Drill Capacity
12 mm with optional Turbo™ twist drills
Countersink Capacity
30mm
Tapping Capacity
N/A
Reaming Capacity
N/A
Motor
1010 watts
Height Min/Max
307 / 377
Length
260 mm
Width
166 mm
No of Geared Speeds
1 Fixed Speed
RPM
No load 520 RPM, loaded 350 RPM
Magnet Deadlift (on 25mm plate)
980 kg on 1" Plate (9600 N)
Magnetic Base Dimensions
160 mm x 80 mm
Noise Level
< 90dB
Vibration Level
< 2.5 m/s2
Voltage / Part Number
110 V - DRILL-19041
240 V - DRILL-19042
Shipping Weight
13.3 kg
Shipping Dimensions
49cm x 38cm x 19cm
ALSO AVAILABLE AS A PACKAGE
---
Our MiniBeast™ package includes:
1 x MiniBeast™ Drill (110 V or 240 V)
1 x 5 pc Turbo™ Steel Cutter set (14, 16, 18, 20, 22 mm x 1" Depth & Pin)
1 x 500 ml Turbo™ Tough Drill and Tap Spray
Part Numbers - MINIBEAST-SET1 (110 v) and MINIBEAST-SET2 (240 v)
The perfect starter kit for your hole making application.
ORDER AS A PACKAGE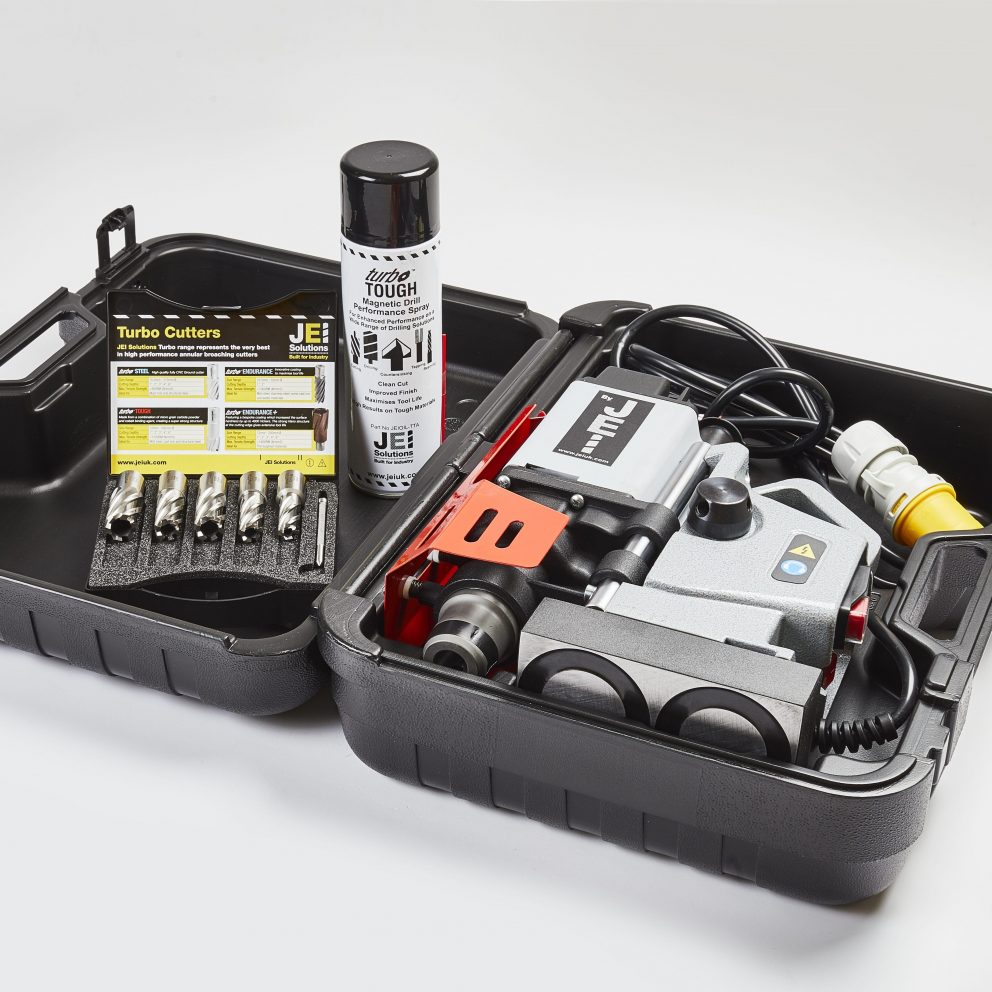 Optional ratchet conversion kit available
---
Covert your existing standard MiniBeast™ magnetic drilling machine with our pinion and ratchet kit.
Part number - MINIBEAST-RHA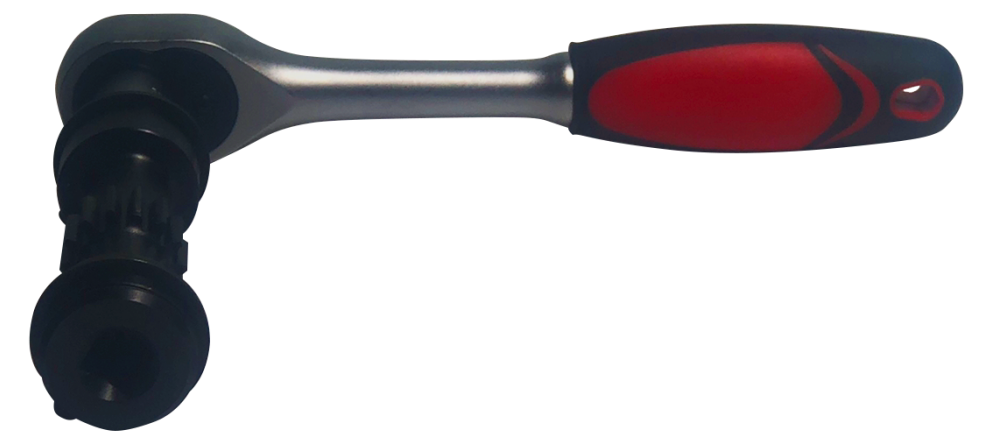 Maximise the performance of your MiniBeast™ with our Turbo™ Tough TCT Cutter Range
---
Our cutters and tools are designed to be long-lasting, withstanding vigorous usage without compromising on performance or precision.

View TCT Cutters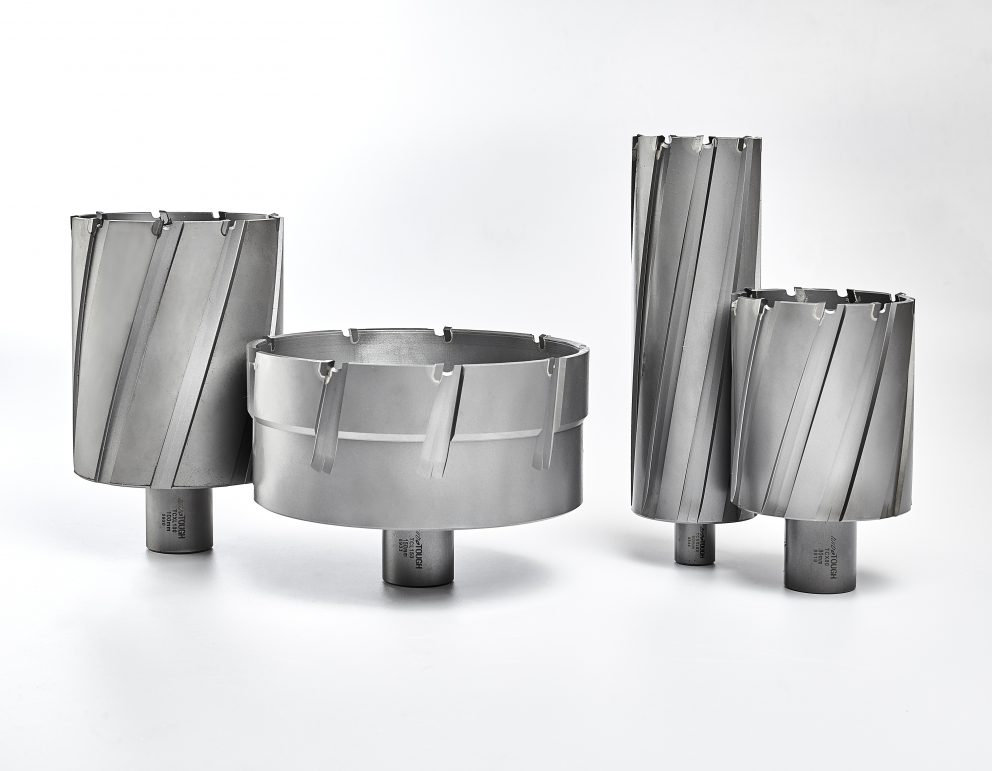 Want to make sure the MiniBeast™ is right for you? Speak to our specialist solutions team today.