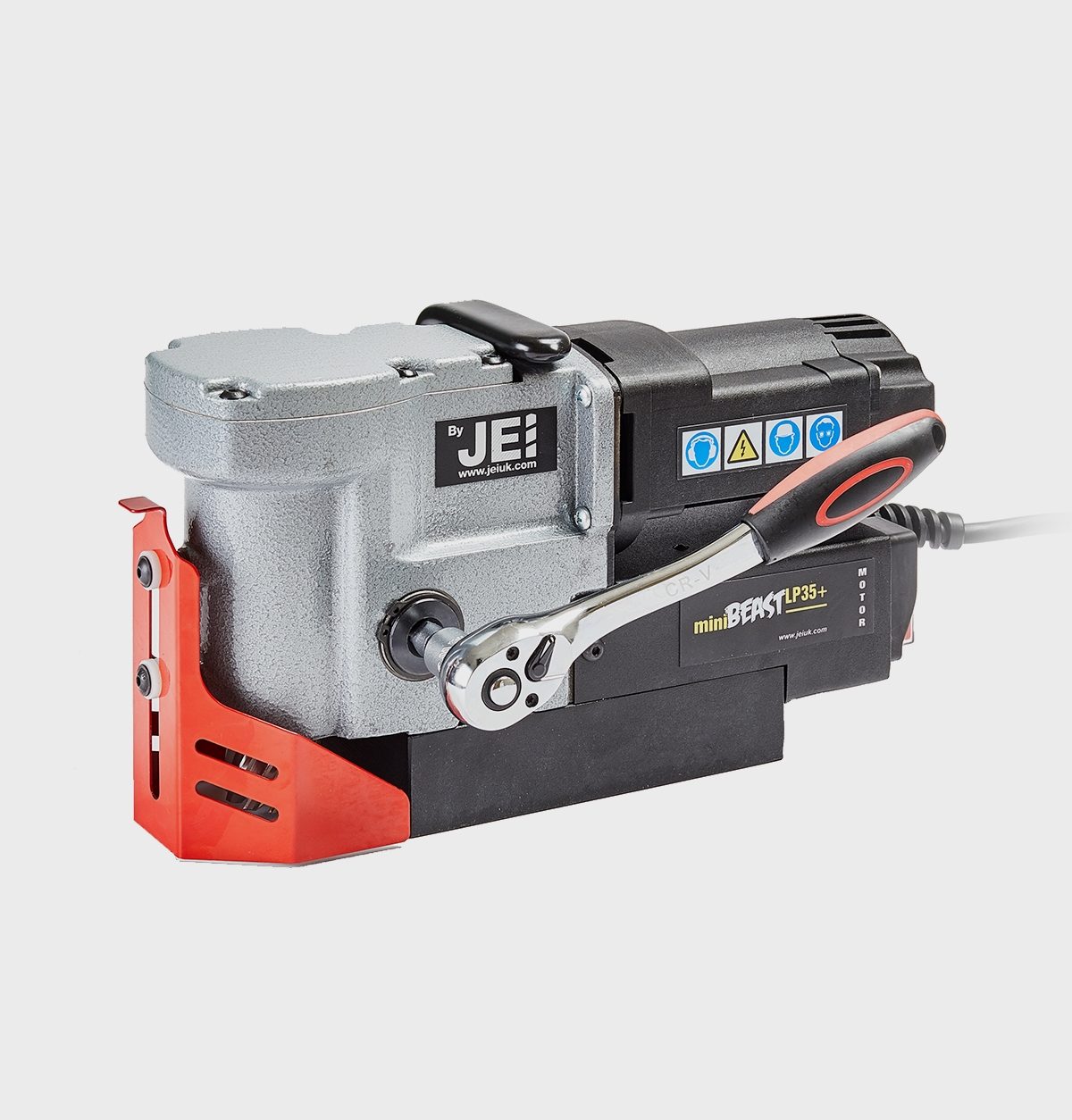 MiniBeast™ LP35+
---
---
PREMIUM LOW PROFILE DRILLING MACHINE, IDEAL FOR USE WITH HSS OR TCT CUTTERS
Ultra-low fixed working height only 176 mm.

Extremely low weight of just 9.5 kg.

Compact design perfectly suited to space restricted areas.

Maximum drilling diameter of 35 mm with annular cutters.

Will accept standard length (35 mm) tungsten carbide annular cutters.

Positive quill drive for close tolerance holes.

Accepts short series twist drills with 19.05 mm (3/4") weldon shank.

Integrated safety guard.

Detachable feed ratchet handle can be fixed from either left or right side.

Lifting handle for easy transportation.
Available for hire!
---
---
With its compact design, the MiniBeast™ LP35+ is ideal for drilling in those smaller spaces. The LP35+ packs a powerful punch at only 176mm in height and 9.5kg in weight, making it perfect for structural site work.
Why the MiniBeast™ LP35+?
---
MiniBeast™ LP35+SPECIFICATIONS
---
Model
MiniBeast™ LP35+
Spindle
19 mm
Weight
9.5 kg
Max Drilling
35 mm
Max. Drilling Depth
20 mm with HSS Turbo™ Steel annular cutter. 32 mm with Turbo™ Tough TCT annular cutter
Twist Drill Capacity
12 mm Ø with optional Turbo™ Twist drills
Countersink Capacity
30 mm
Motor
920 W
RPM
1 Fixed Speed no load 520 RPM loaded 350 RPM
Height (Fixed)
176 mm
Length x Width
380 x 147 mm
Magnetic Base L x W
165 x 80 mm
Magnet Deadlift
910 kg on 1" Plate (8900 N)
Noise Level
< 90dB
Vibration Level
< 2.5 m/s2
Voltage/ Part no
110 V – DRILL-LP35P/1
240 V – DRILL-LP35P/2
Shipping Weight
12.4 kg
Shipping Dimensions
490 x 380 x 190 mm
Available as a Machine Package
---
Purchase your MiniBeast™ LP35+ magdrill as a complete package, including:
5 piece Turbo Tough Cutter Set (14, 16, 18, 20, 22 mm x 35 mm depth of cut plus pins to suit)
500 ml Endurance Plus Cutting Spray Paste
Part Number:
110v - LP35P/SET1
240v - LP35P/SET2
ORDER AS A PACKAGE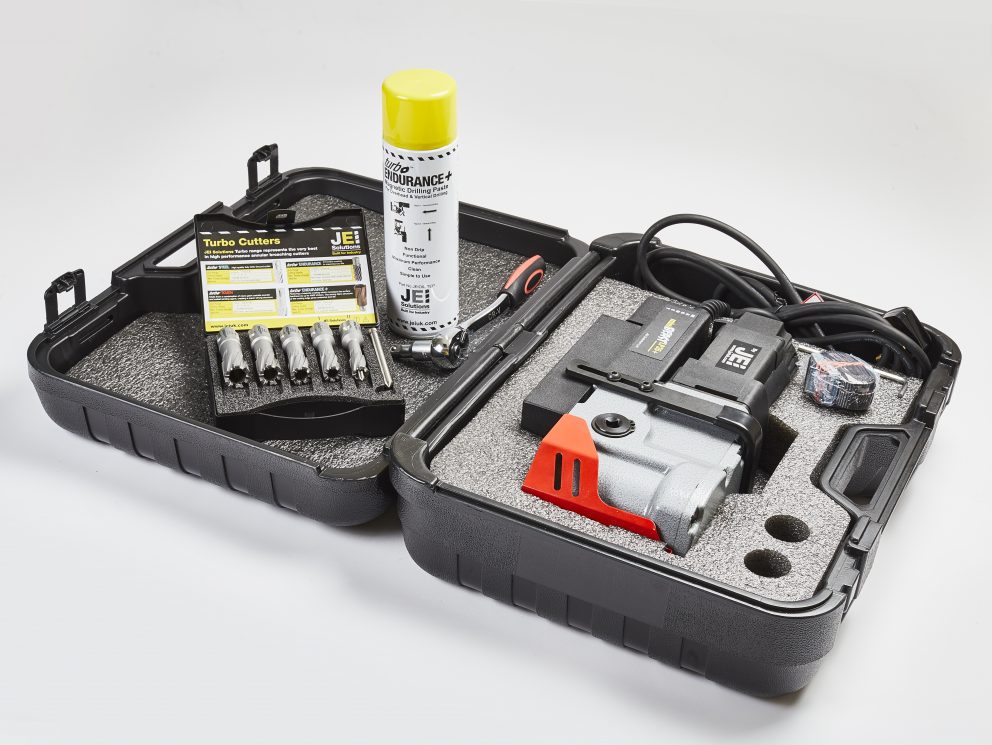 Want to make sure the MiniBeast™ LP35+ is right for you? Speak to our specialist solutions team today.