Turbo™ Twist Drills
An ideal solution to drill holes with a magnetic drilling machine, without the need of a chuck.
Turbo™ HSS twist drills are 2 piece drill and adaptor on a 19mm shank, designed to use in both the JEI range and other manufacturers brand's of magnetic drill. Perfect for use in JEI's MiniBeast™️
---
---
Turbo™ twist drills feature the ability to replace the drill without having to replace the complete item, as it is held securely together with 2 Allen screws.
Spare Turbo™ Twist Drills
---
The HSS drill bits can be simply replaced in the 19mm head adapter by removing the 2 x Allen screws to release the drill bit and replace with the new piece.
High quality HSS tool life

Featuring special flat to fit into adaptor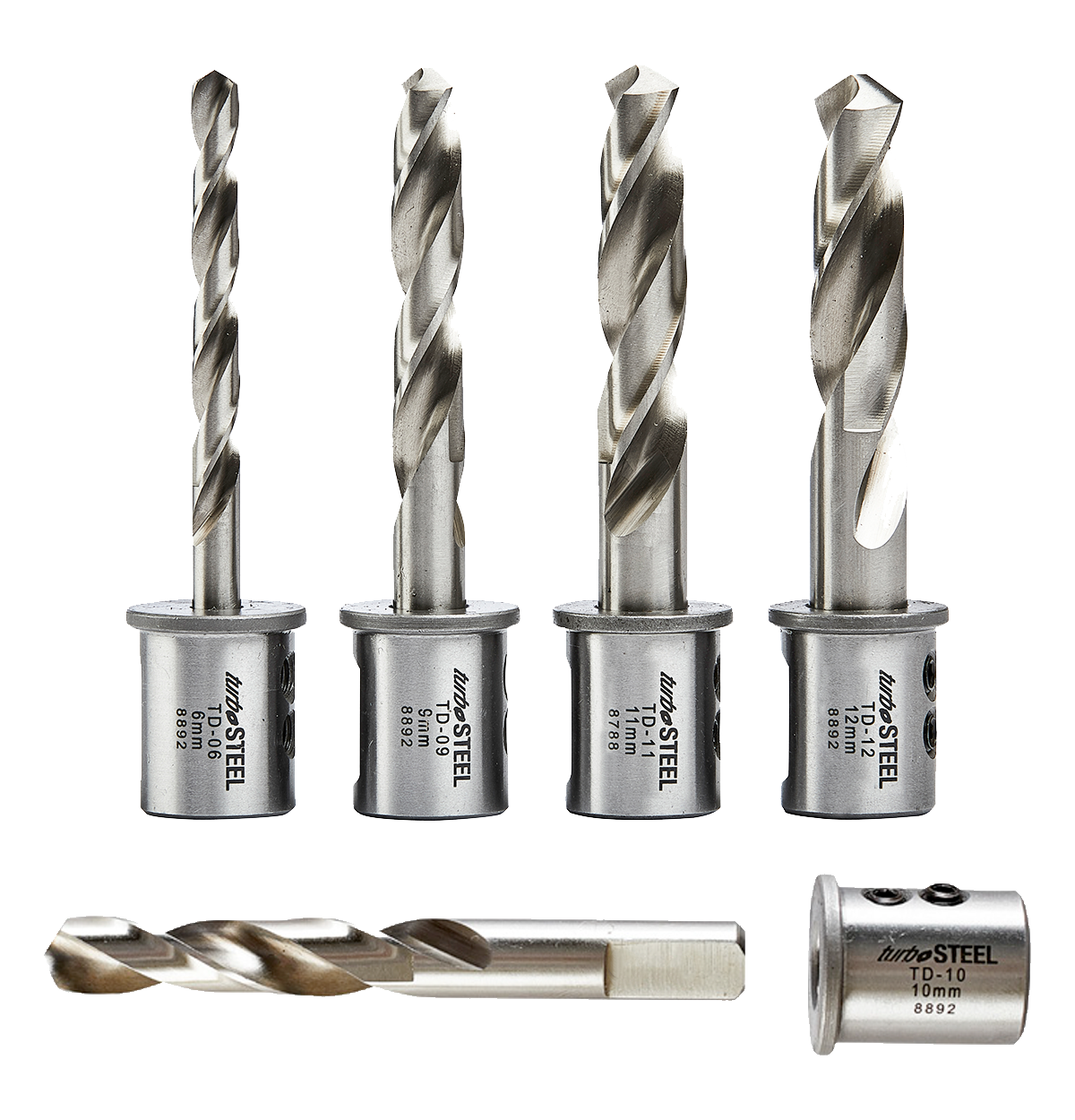 Chuck & Adaptor Kits
---
Easily converts most JEI magnetic drilling machines to accept twist drills.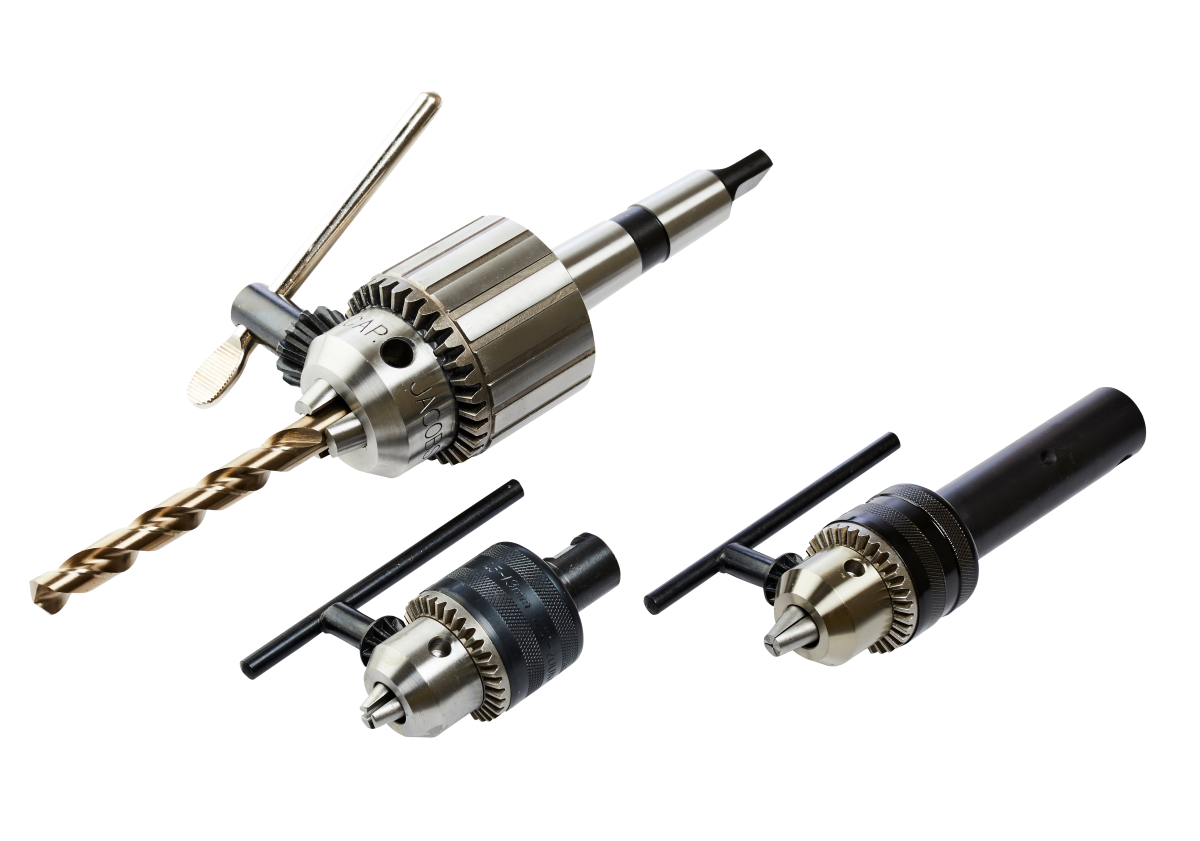 Available as a twist drill set
---
Available as a handy 4 or 5 piece twist drill set to save time and money when requiring various twist drill sizes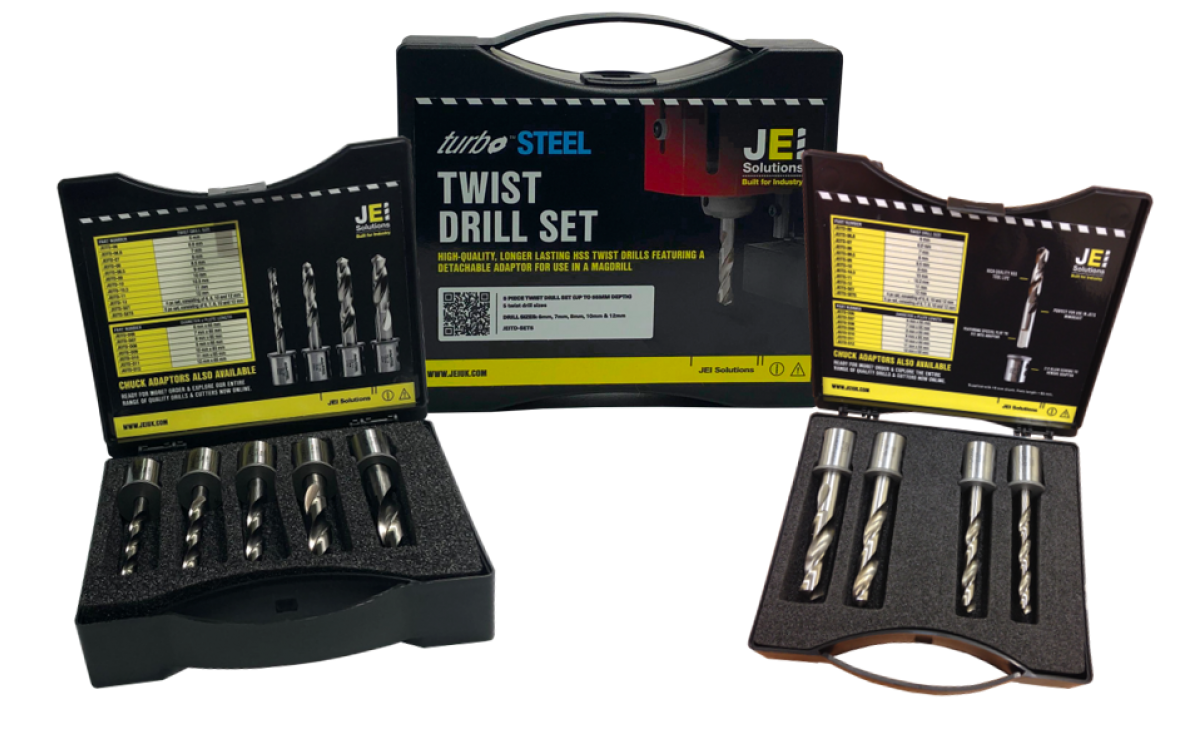 Can't find the size you require? Get in touch.
We can manufacture a range of cutters and machines to suit your requirement. No matter your requirement, contact us today and speak to our specialist team.
Contact Us