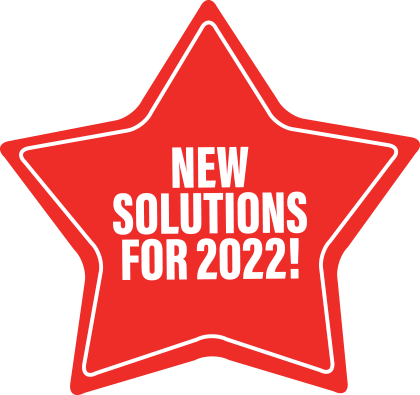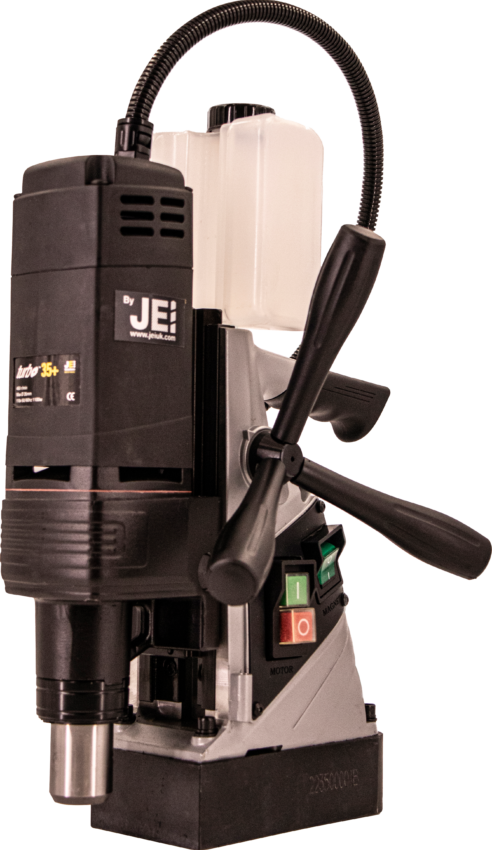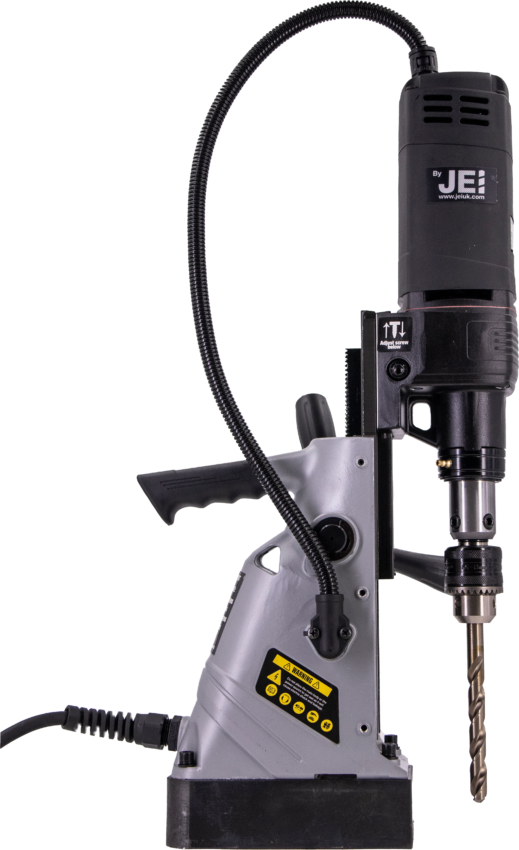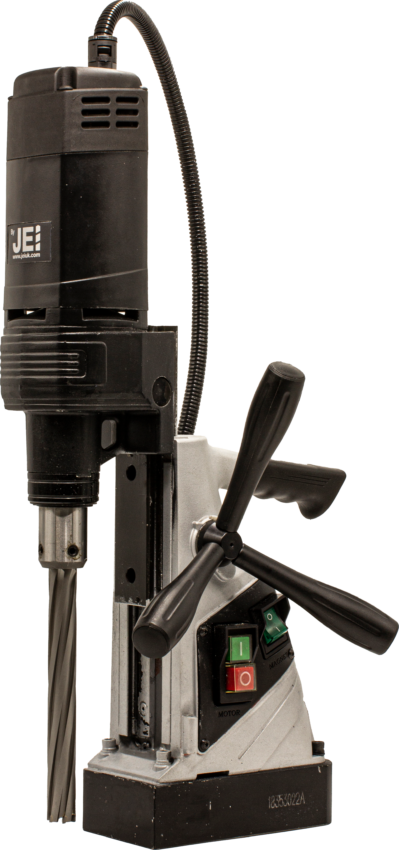 Turbo™ 35+
---
---
A new economical, lightweight Magnetic Drilling Solution from JEI
JEI's new economical solution, designed for practical holemaking, with both TCT and HSS Cutters.
Fully adjustable motor slide for added versatility of use

Modern moulded shape with easy access open handle

1100 Watt Powerful Motor

Large Capacity Coolant tank
---
---
Sleek, lightweight and versatile, the Turbo™ 35+ provides a practical hole making solution, with its added benefit of an adjustable motor, providing a longer cutting reach than other machines in its size range.
Turbo™ 35+SPECIFICATIONS
---
Model
Turbo™ 35+
Weight
10.5 kg
Cutter Capacity
35mm Ø x 150mm depth of cut
Twist Drill Capacity
13 mm (with chuck)
Countersink Capacity
30mm
Motor
1100 watts
Height Min/Max
375/ 580 mm (including cable/gland)
Length
275 mm
Width
181 mm Including Handles
RPM
1 Fixed Speed (no load 720 RPM, loaded 450 RPM)
Magnetic Base Dimensions
168 mm x 80 mm
Magnet Deadlift (on 25mm plate)
1000 kg on 1" Plate (9600 N)
Noise Level
< 90dB
Vibration Level
< 2.5 m/s2
Voltage / Part Number
110 V - DRILL-T35/1
240 V - DRILL-T35/2
Shipping Weight
15.8 kg
Shipping Dimensions
55 x 45 x 22 cm
Fully adjustable motor slide for added versatility
---
The All-New Turbo™ 35+ comes with a fully adjustable motor slide allowing multiple drilling depths from 35mm to 150mm. It also suits a 13mm chuck and a twist drill, order your new Turbo™ 35+ online today!