Pipe Attachment Kits
A handy solution which allows most models of MagBeast® magnetic drilling machines to cut holes in pipe and tube sections.
---
---
Features a chain clamping system to secure the machine into a safe drilling location. Four versions are available, with a minimum pipe diameter of 80 mm.
SMALL CHAIN BASE
---
JEICB-S
For use on pipes between 80 mm - 250 mm diameter as standard

Increase maximum diameter by 500 mm with an additional length of chain (part number JEICB-18)

Ideal for use with JEI's MiniBeast™ and MagBeast® HM40 magdrills

Suitable for machines with magnet base dimensions 205 mm x 95 mm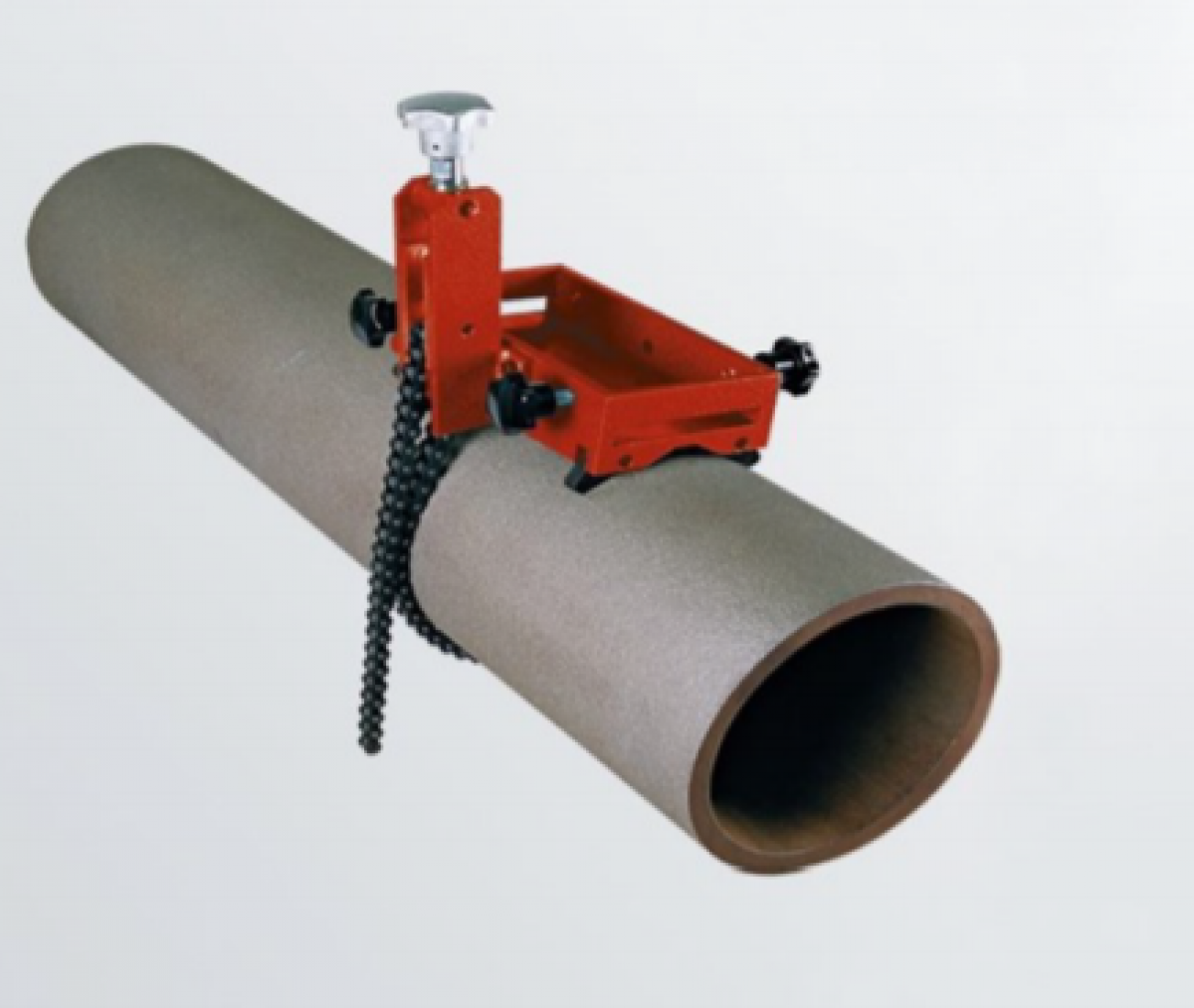 MEDIUM CHAIN BASE
---
JEICB-M
For use on pipes between 80 mm - 250 mm diameter as standard

Increase maximum diameter by 500 mm with an additional length of chain (part number JEICB-18)

Ideal for use with JEI's MagBeast® HM50 range of magdrills

Suitable for machines with magnet base dimensions 205 mm x 95 mm
LARGE CHAIN BASE
---
JEICB-L
For use on pipes between 150 mm - 500 mm diameter as standard

Increase maximum diameter by 500 mm with two additional lengths of chain (two x part number JEICB-18)

Ideal for use with JEI's MagBeast® 4 magdrill

Suitable for machines with magnet base dimensions 258 mm x 130 mm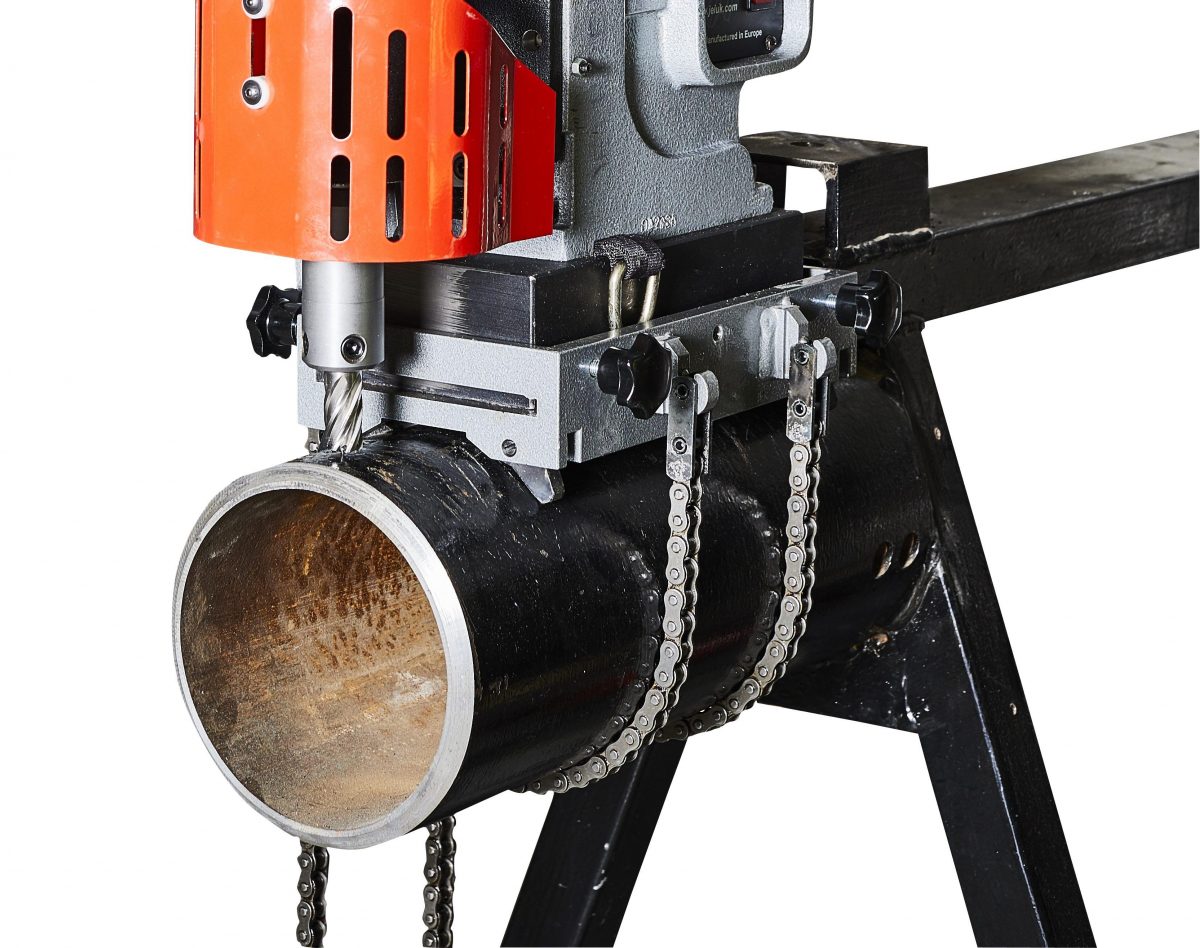 EXTRA LARGE CHAIN BASE
---
JEICB-XL
For use on pipes between 150 mm - 500 mm diameter as standard

Increase maximum diameter by 500 mm with two additional lengths of chain (two x part number JEICB-18)

Ideal for use with JEI's MagBeast® HM100 range of magdrills

Suitable for machines with magnet base dimensions 258 mm x 130 mm