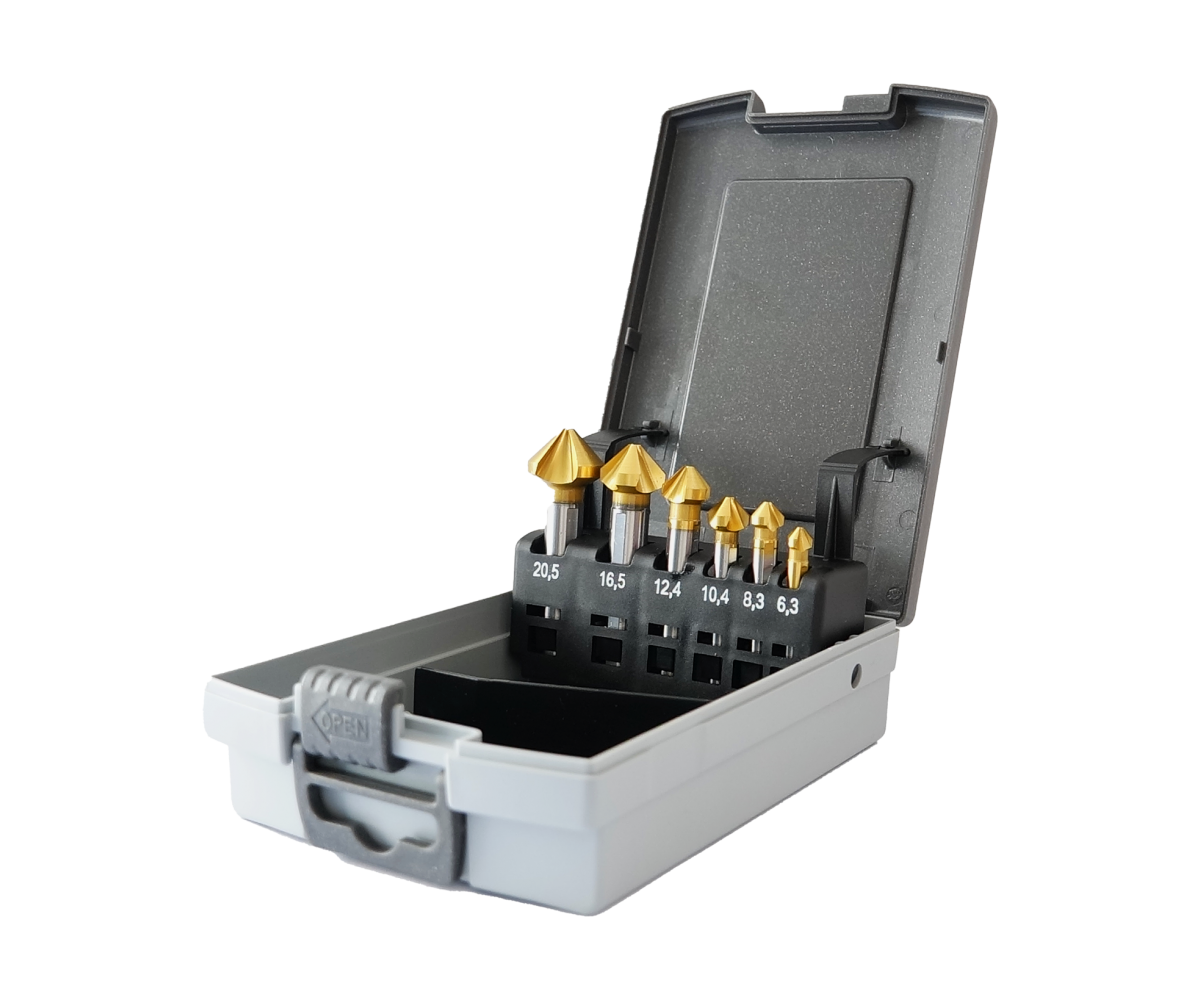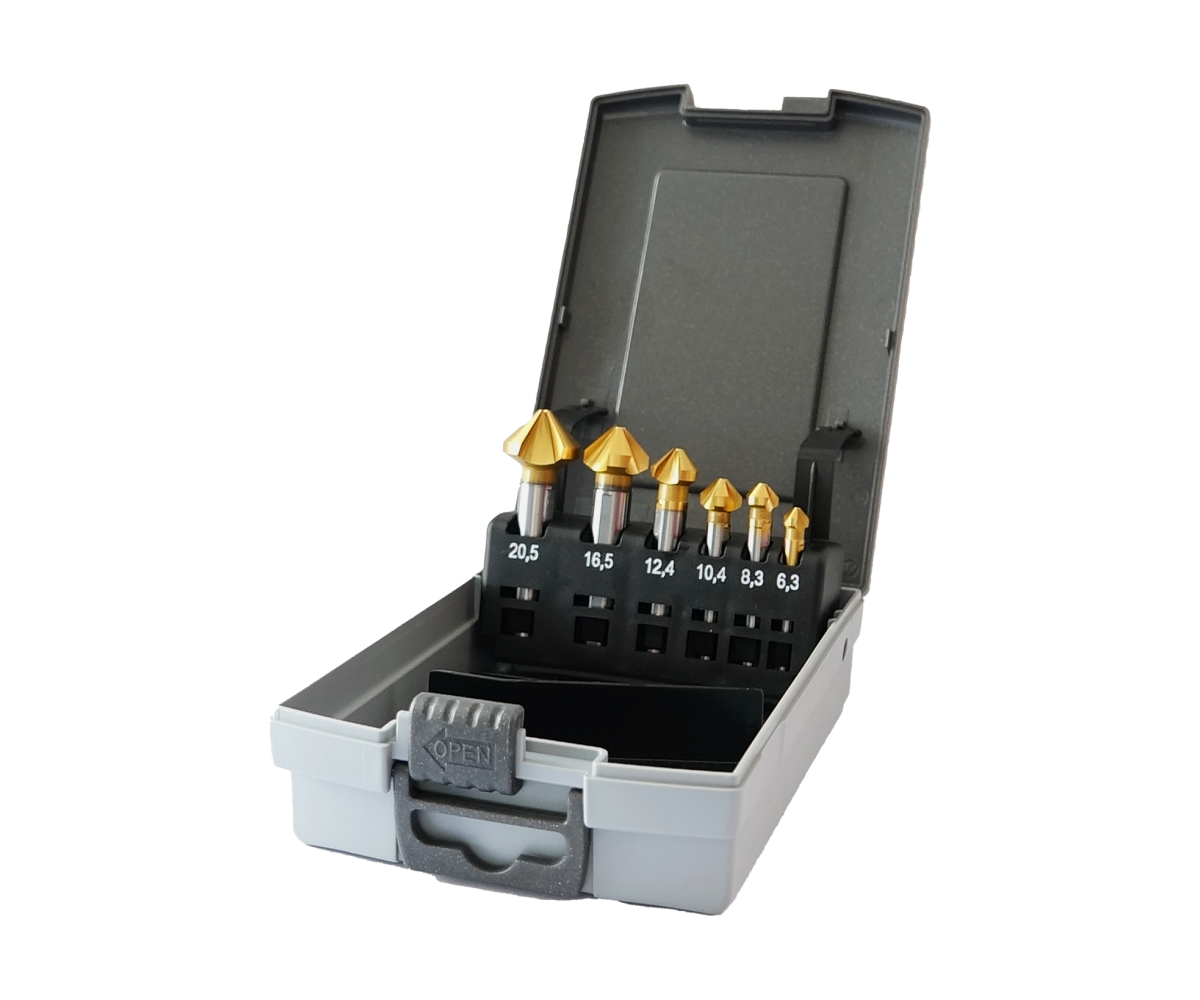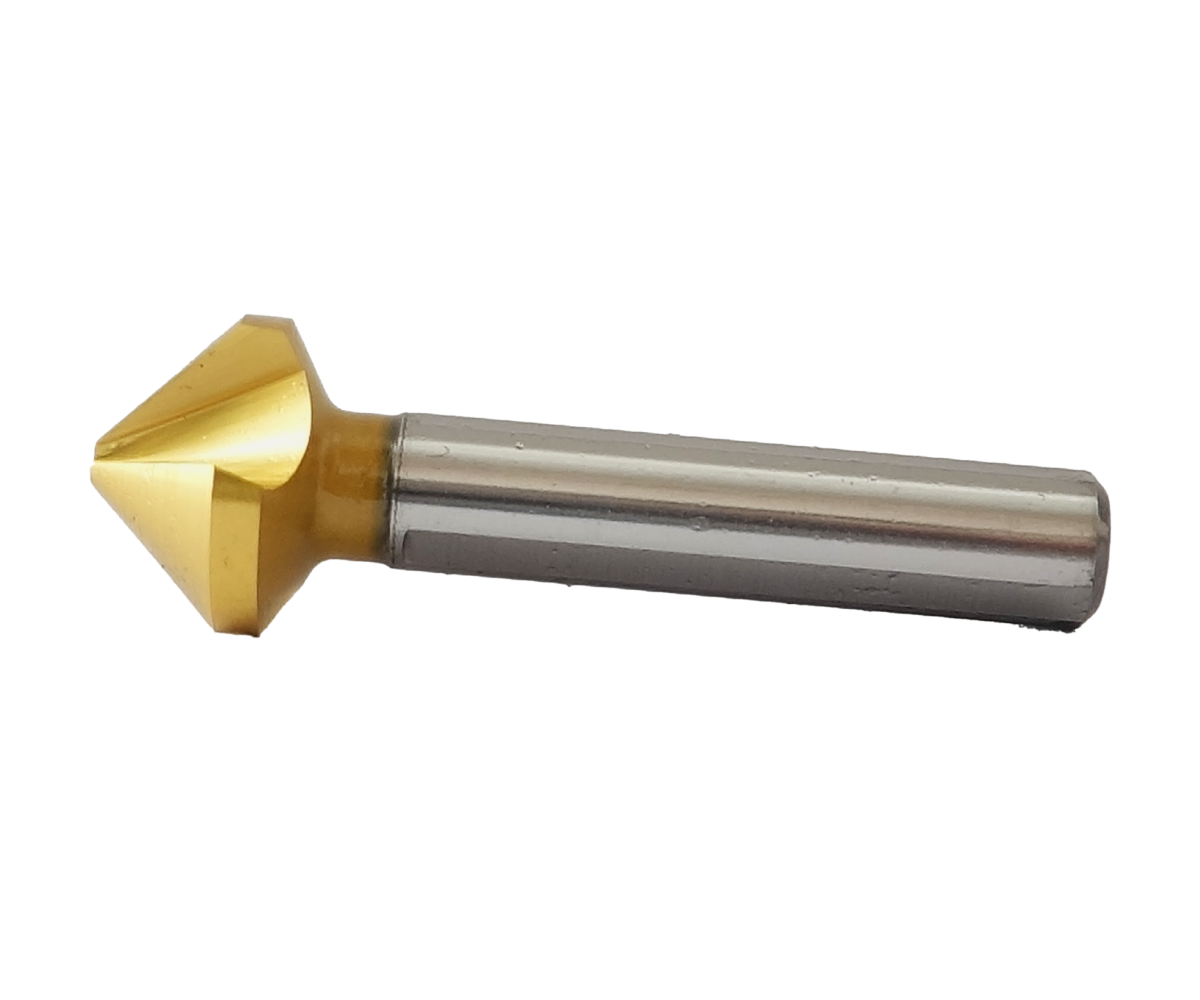 Turbo™️ Gold Countersinks
TiN COATED HSS Countersinks
Designed to produce a chamfer on pre-drilled holes with unequal pitch creating a smooth finished hole and TiN coated to enhance cutting performance.
Unequal pitch for high quality, smooth finish

Minimises cutting force for extended tooling life

3 flat shank for firm hold in chuck to provide excellent cutting performance
Size Range
6.3 mm - 20.5 mm Ø
Perfect for:
Mild Steel, Stainless, Cast Iron & Non Ferrous Materials
Shank Size:
3 Flat
Why the Turbo™️ Gold Countersinks Cutters?
JEI's Turbo™ Gold Countersinks are designed with unequal pitch, which reduces vibrations during the cutting process for a high quality smooth finish and longer tooling life.
ADD TO ORDER
THE MINI COUNTERSINKS UNEQUAL PITCH
---
To produce a burr-free, smooth finish and promote longer tool life.

The cutting edges on the countersinks have unequal spacing. This creates far fewer vibrations at the tool, allowing higher accuracies and better surface finishes to be achieved.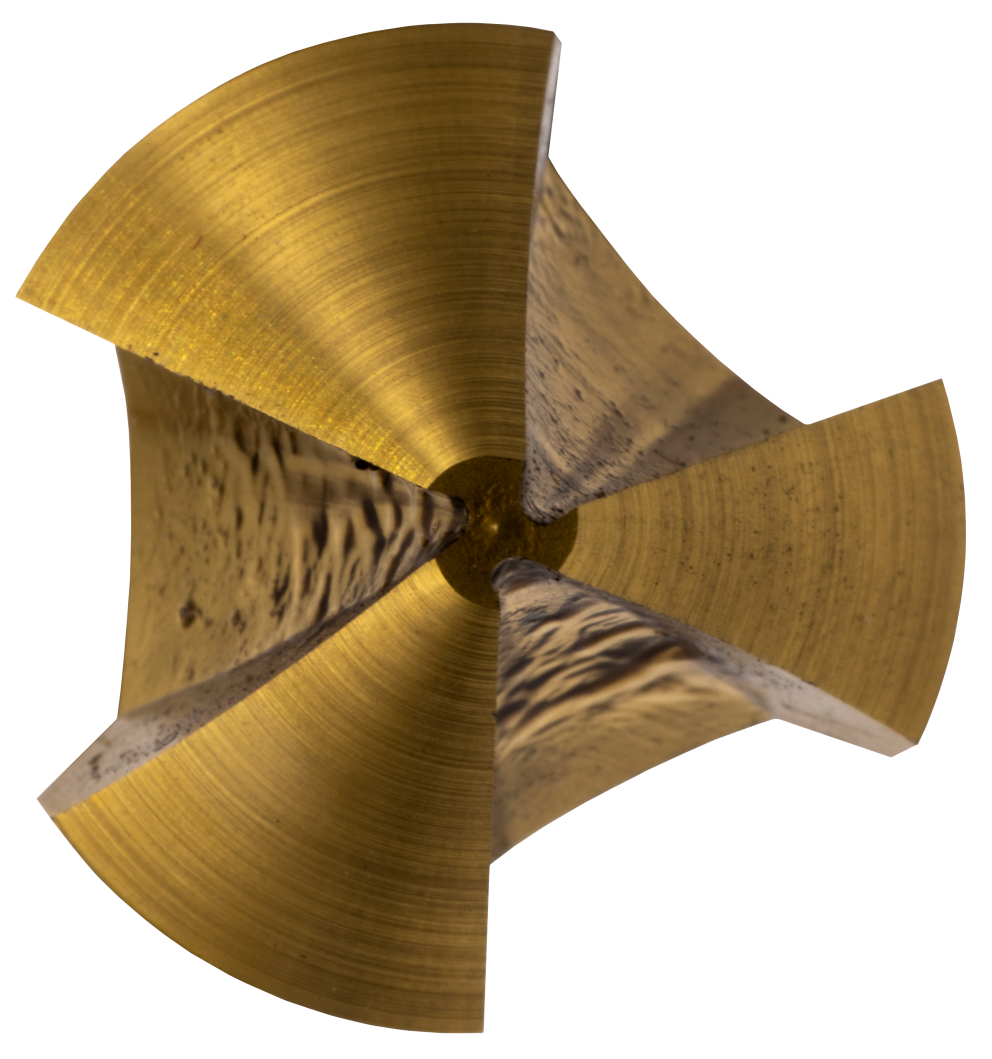 Turbo™️ Gold Mini Countersinks
---
TiN coated HSS Mini Countersinks at 90 degree. Available in six individual sizes

Turbo™️ Gold 6 Piece Mini Countersink Set
---
TiN coated HSS Mini Countersinks at 90 degree.
Includes sizes: 6.3, 8.3, 10.4, 12.4, 16.5 & 20.5 mm
Supplied in plastic case.
Can't find the size you require? Get in touch.
We can manufacture a range of cutters and machines to suit your requirement. No matter your requirement, contact us today and speak to our specialist team.
Contact Us