Turbo™️ Tailored
Our unique in-house cutting tool design and manufacturing service
---
Turbo™️ Tailored by JEI is our completely bespoke cutting solutions perfect for unique projects where off-the-shelf cutters just won't do the job. With our specialist design and production team, we have the ability to produce cutting tools to suit either client's existing drilling equipment or adapted to compliment the JEI machine drilling range.
Specialist Cutter Design & Manufacturing
---
At JEI, we strive to find the ideal solution for a diverse range of special drilling and cutting applications. We offer a bespoke and comprehensive Turbo™️ cutter manufacturing service to suit a vast range of industry requirements.

We have provided expert hole cutting tool solutions for specialist client projects in the following fields:
Nuclear decommissioning

Wind Farm modifications

Mining

Offshore platforms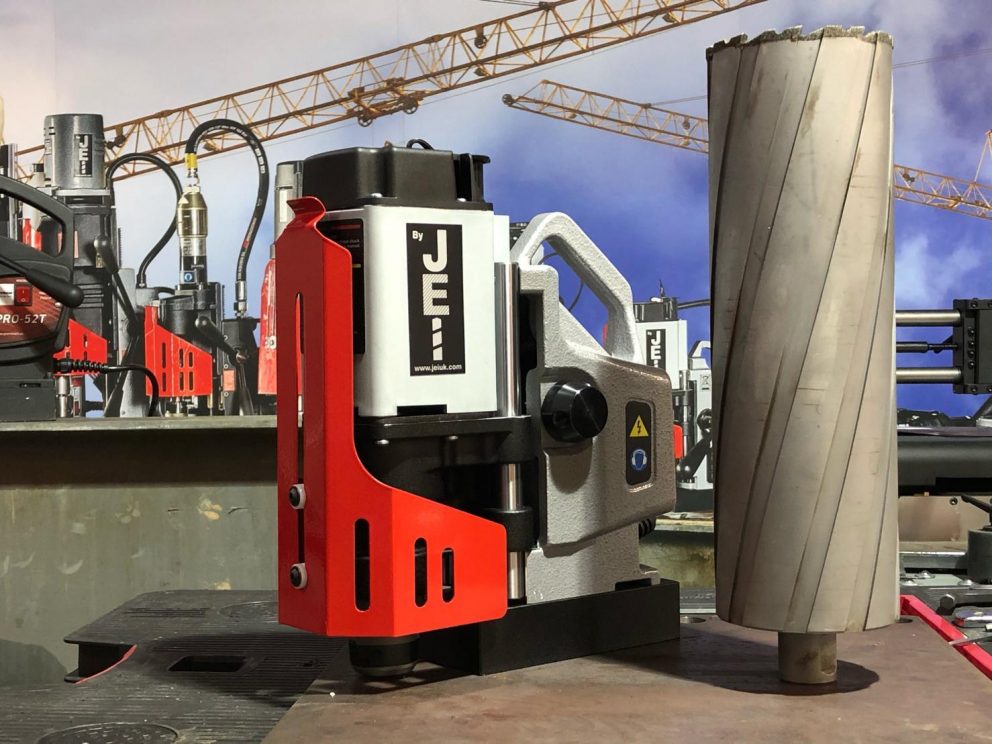 Looking for a unique cutting tool solution?
Get in touch with our team today and see how we can develop and design a unique cutter and cutting tool solution that fits your project perfectly.
Get in touch
Bespoke Hole Cutting Solutions
---
From slight adaptations to complete designs and concept cutting solutions, we can tailor and manufacturer a solution - no matter the industry.
Our bespoke cutting solutions have been developed for industries such as nuclear, oil, construction and engineering including some of the most sensitive environments.
Our modified JEI drilling machine and cutter solution (pictured) was designed for offshore application.