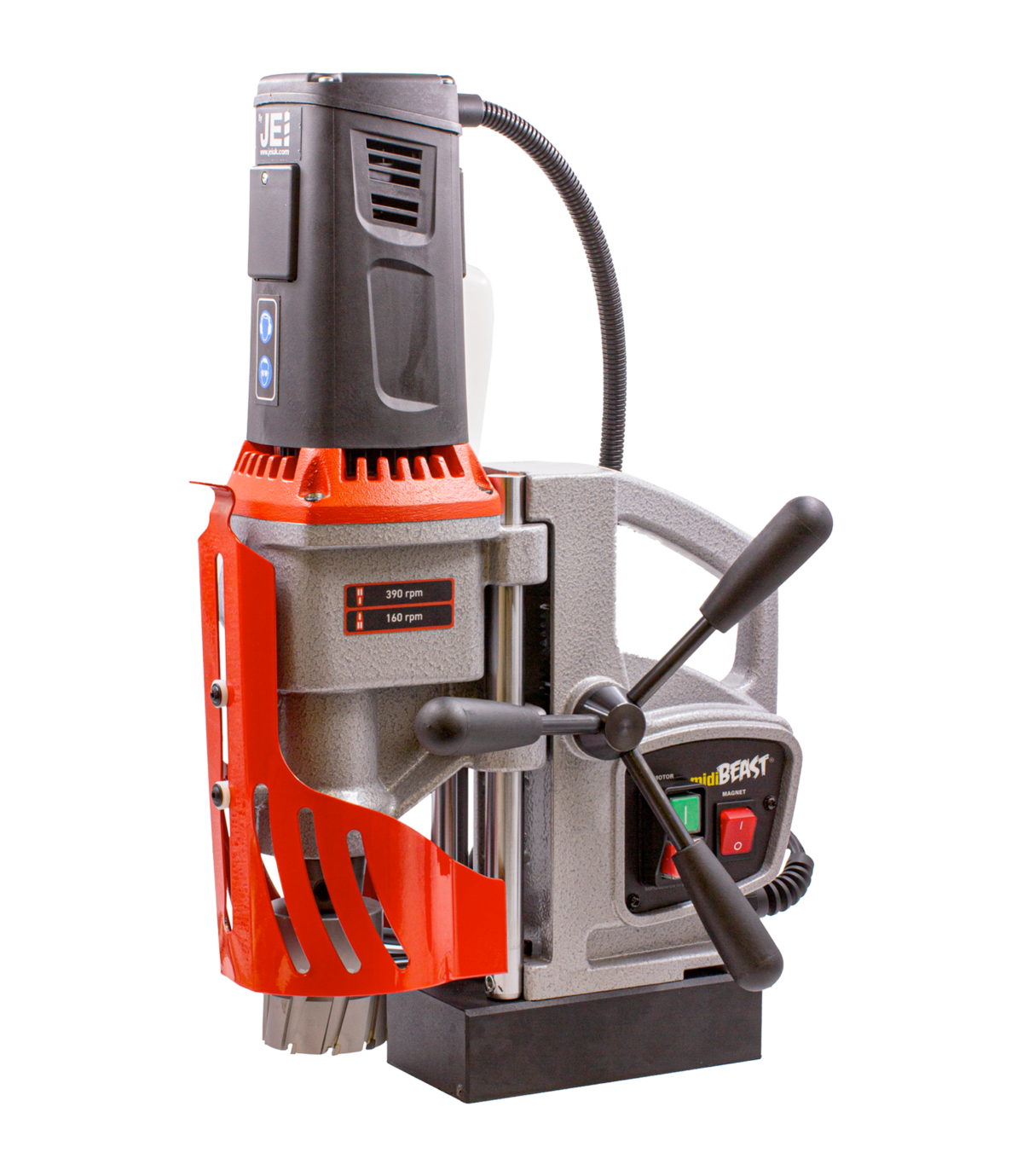 MidiBeast™
---
---
A Rugged Performer, designed for Intensive Drilling Applications
The MiniBeast™ has got a big brother. Designed to lessen the load on smaller magnetic drilling machines, to make sure heavier drilling applications which require larger holes can be completed in time and without machine overload.
1600 W powerful motor with heavy duty 2 speed gearbox.

Self aligning slide rails for maintenance free operation.

Rigid casting designed to withstand downwards drilling force, prolonging the cutter life.

Large capacity coolant container, for more holes without re-fill.

Hidden motor cable - for added protection.

Machine includes: plastic carrying case, cooling system, 3 x spoke handles, safety strap, 4 mm T handle wrench and operator's manual.
---
---
Designed specifically for use with either TCT or HSS annular broaching cutters up to 65 mm diameter with a direct feed 19 mm (3/4") shank drive, to increase the stability of the cutting process, reduce run out and extend tooling life.
MidiBeast™SPECIFICATIONS
---
Model
MIDIBEAST™
Weight
17 kg
Cutter Capacity
65mm Ø x 3" depth of cut
Twist Drill Capacity
12 mm with optional Turbo™ twist drills
Motor
1600 watts
Height Min/Max
420 / 511
Length
350 mm
Width
215 mm (with spoke handles)
RPM
2 Fixed Speed (loaded 160/390 RPM)
Magnetic Base Dimensions
180 mm x 90 mm
Magnet Deadlift (on 25mm plate)
1122 kg on 1" Plate (11000 N)
Noise Level
< 100dB
Vibration Level
< 2.5 m/s2
Voltage / Part Number
110 V - DRILL-MBD1
240 V - DRILL-MBD2
Shipping Weight
22 kg
Shipping Dimensions
680 mm x 460 mm x 170 mm
Maximise the performance of your MidiBeast™ with our Turbo™ Tough TCT Cutter Range
---
Our cutters and tools are designed to be long-lasting, withstanding vigorous usage without compromising on performance or precision.

View TCT Cutters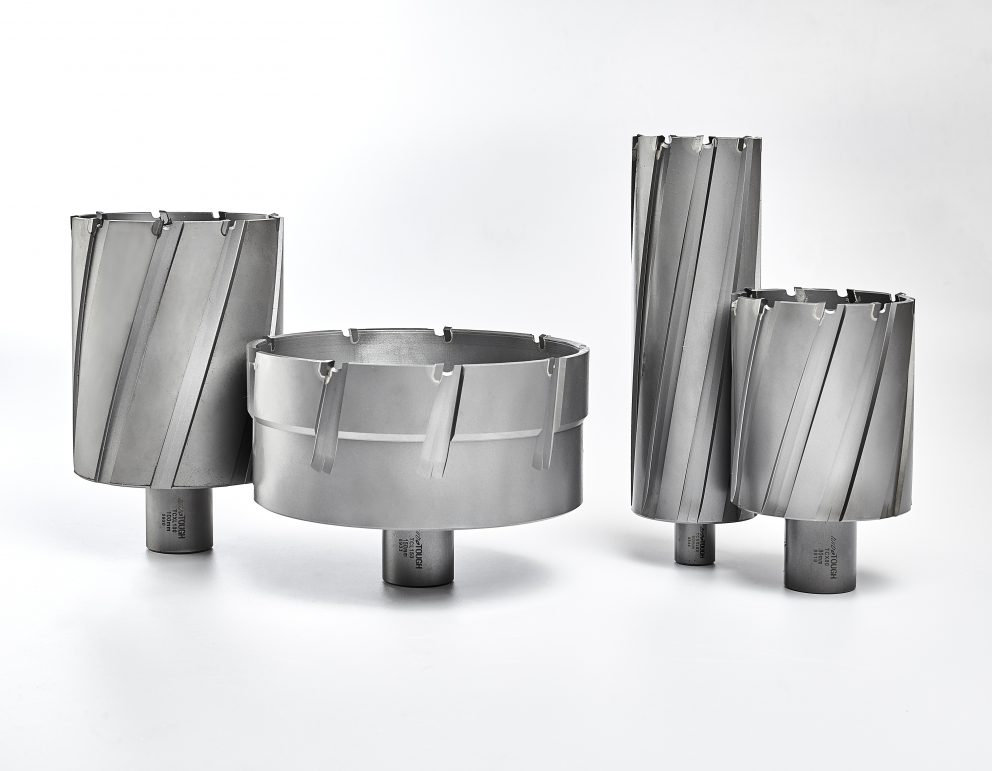 Want to make sure the MidiBeast™ is right for you? Speak to our specialist solutions team today.