The MiniBeast™ now has a Big Brother
The MidiBeast™ is the latest new member of the MAGBEAST® family. Designed specifically to lessen the load on the steel fabricator's fleet of smaller portable drilling machines, such as the MiniBeast™, to make sure intensive, heavier jobs can be completed in a faster time frame without overloading and using less cutters.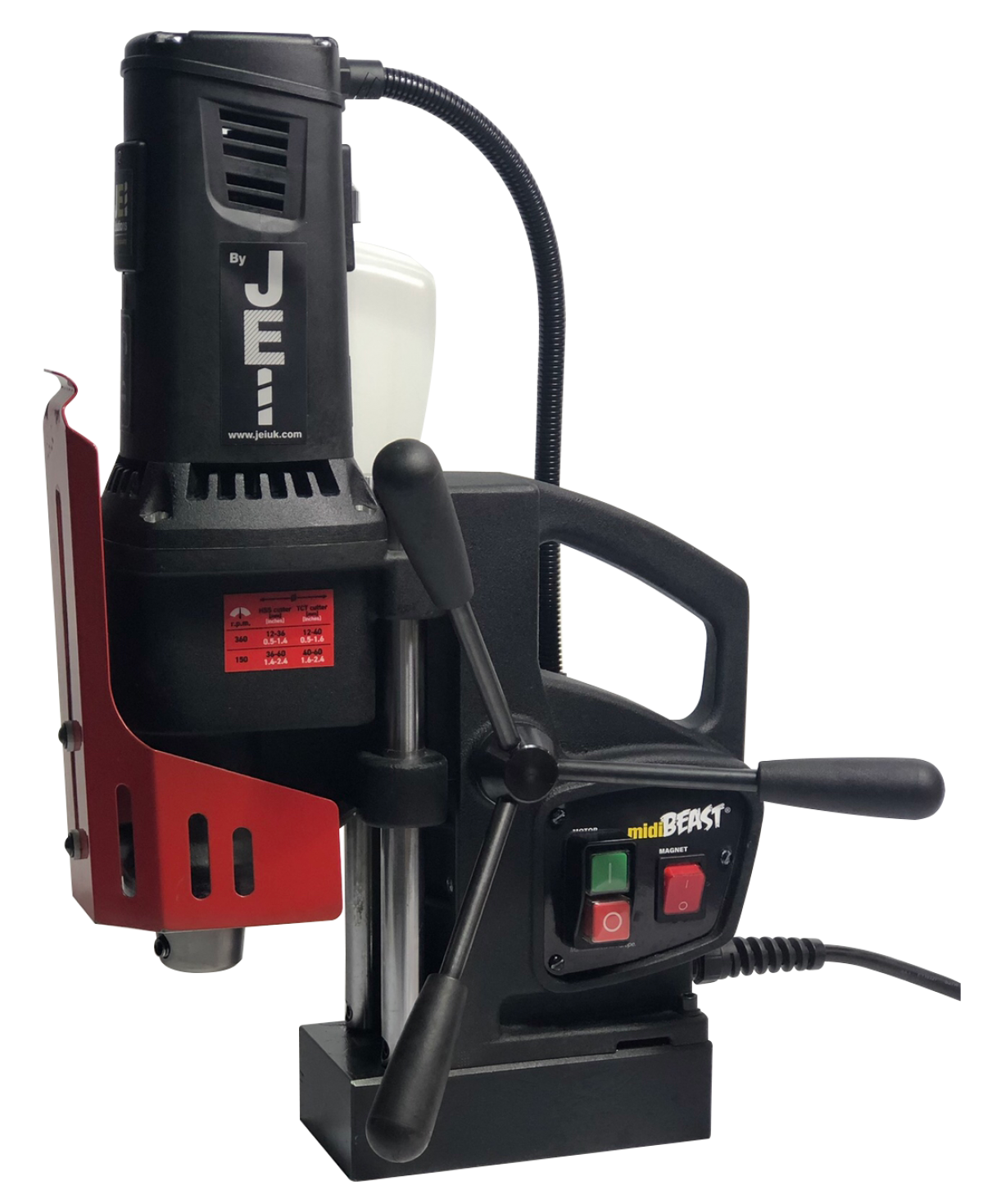 What makes the MidiBeast™ unique in it's size range is it's self adjusting, maintenance-free motor slide rail supports and rigid casting design , which increases the performance of cutters, reducing run out and extending tool life.
Weighing 16 kg and featuring a 1600 w powerful motor with heavy duty 2 speed gearbox, along with driving a direct feed 19 mm (3/4") shank arbor, makes it ideal for utilizing annular cutters, such as TCT Turbo Tough™ or HSS Turbo™ Steel up to 65 mm diameter.
---