A compact Drilling machine with a permanent magnet for site safety
Over the last Decade, the MiniBeast™ has become the machine of choice for steel fabricators in the UK.

Whilst it is perfect for site drilling, with it's customer driven features, here at JEI we wanted to enhance it's capabilities to make it a more suitable fit for more applications.
By listening to our customers and end user comments, we realised that just one machine couldn't bridge this gap, so we've created a whole family of options to solve multiple hole making challenges.

Over a series of posts, we'll be talking about what's new in the MiniBeast™ family.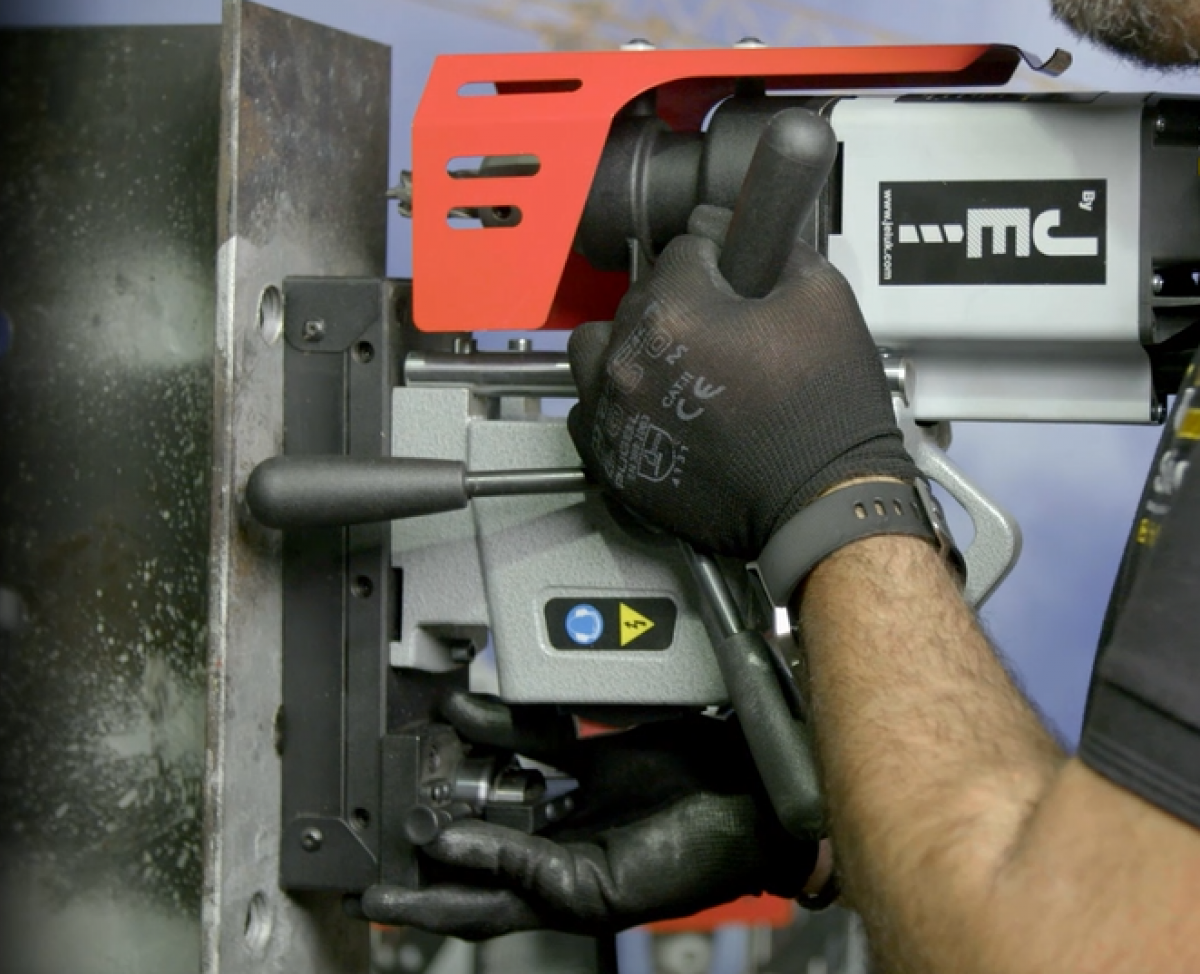 Part Four - MiniBeast™ Safe-Base
In the event of a power cut on site, a working magnetic drilling machine would become disconnected from the steel plate or joist. Whilst all machines are supplied with a safety chain or strap, intended be fitted to prevent the drill from falling from high positions in the event of lack of magnetic adhesion, especially if being used vertically or in a inverted position, this isn't always adhered to.
With this in mind, we developed a compact variation of the popular MiniBeast™, fitted with a separate permanent magnet, which is designed with the operator's safety in mind, to stay connected to the material and reduce the risk of injury and machine damage.
The MiniBeast™ Safe-Base incorporates all the standard characteristics of the MiniBeast™, including internal coolant system, hidden motor cable and self correcting motor slides, and is designed to cut holes up to 35 mm diameter on a 19 mm (3/4") Shank, with annular cutters such as JEI's HSS type Turbo™ Steel or TCT Type Turbo™ Tough brands.
---