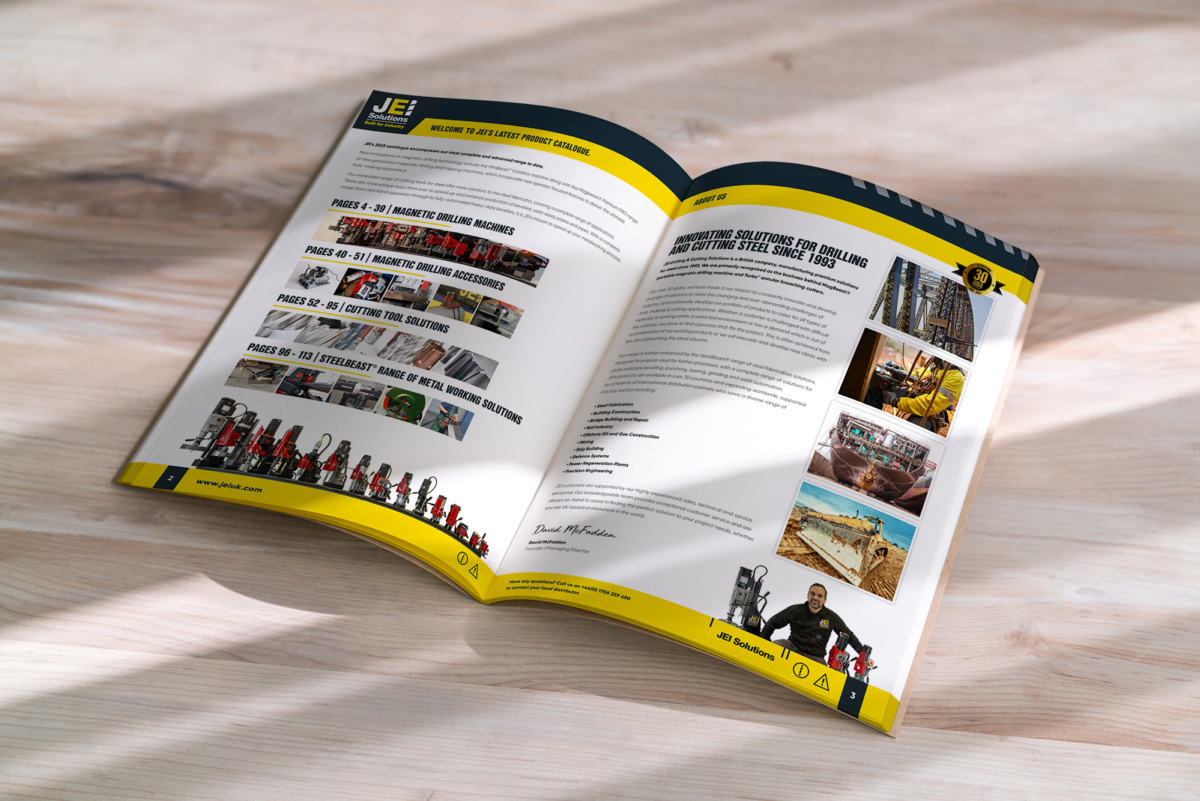 DISCOVER JEI'S LATEST PRODUCT CATALOGUE
We are excited to share our new catalogue with you!
Featuring over 100 pages of innovative solutions for drilling and cutting steel, our 2023 catalogue encompasses our most complete and advanced range to date.
New innovations in magnetic drilling technology include the Minibeast™ Cordless battery operated machine. along with the Magbeast® Premium Pro range of new generation machines which incorporate new operator focused features to deliver the ultimate hole-making experience
Our extended range of cutting tool solutions now includes a wider range of Turbo™ Tough TCT annular cutters, offering cutting depths of up to 200mm, along with a huge range of TCT Holesaws, reamers, step-drills, not to mention a wider range of coated cutter solutions to offer a vast array of speeding up the hole making process for the steel fabricator.
Also included is our Steelbeast® range of metalworking solutions, illustrating more unique ways than ever to speed up and enhance production of bevelled, weld ready plates and pipes, with a complete range of mini hand operation through to fully automated heavy duty bevellers. Further solutions are illustrated for punching, grinding, sawing and weld automation.
To request your FREE copy Contact us or download your copy HERE

---