We were recently contacted by a customer who was having difficulties with a M30 drilling and tapping application, after being unsuccessful with various options using their current resources they came to us for technical support to see if we could find a solution to assist them. This led to us offering onsite trials of our new PRO range of mag drills.
Only when we arrived on site did we discover the complex nature of the application, the material to be drilled was 50 mm square bar meaning this would present a challenge for the magnetic adhesion of the magnet on these machines with them being approximately 100 mm wide.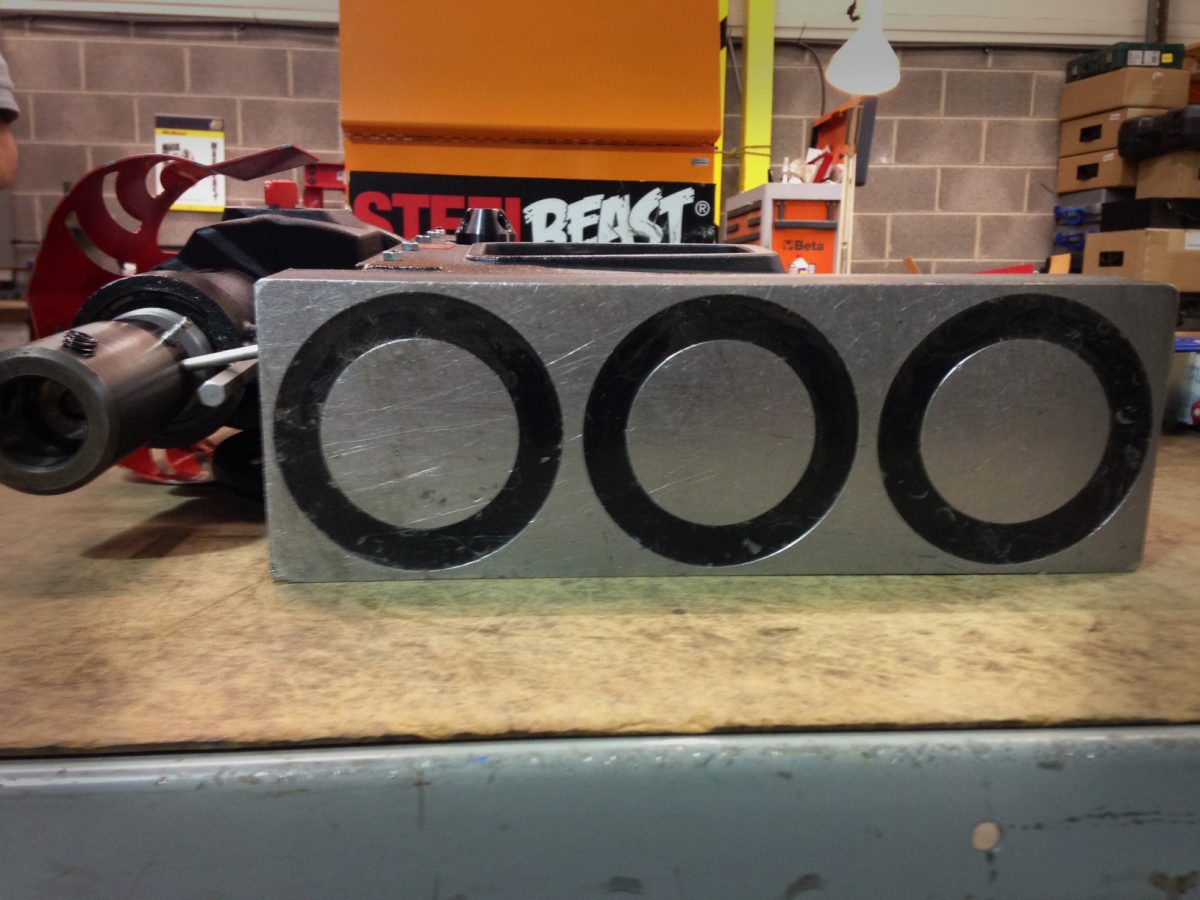 At this point we were sceptical of success on this application but proceeded to trial the PRO132T regardless, this model offers three electromagnetic coils on the magnet as opposed to the standard two coil design so presented the best opportunity to provide magnetic hold on the material.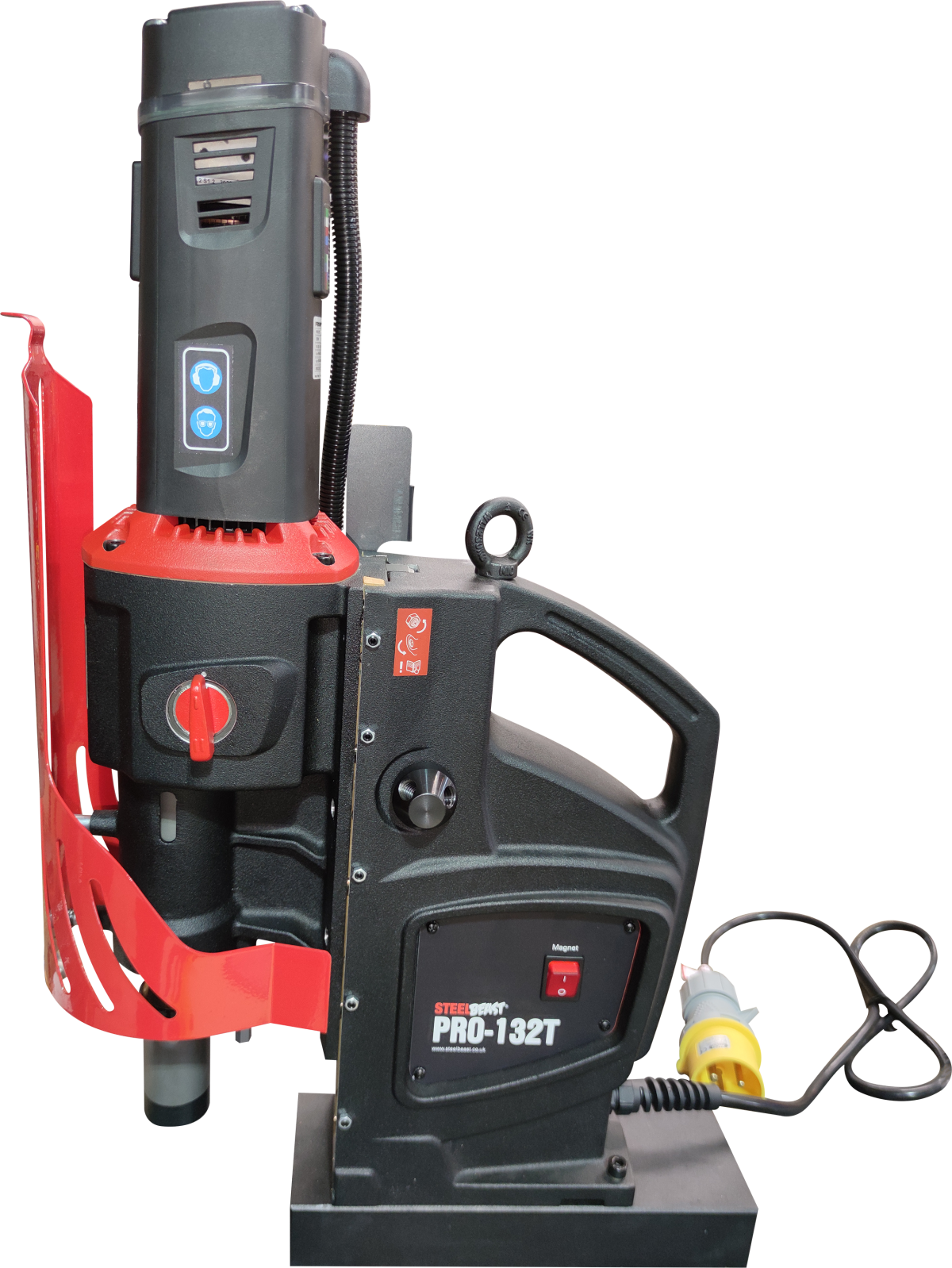 We began to carry out the trial firstly drilling 26.5 mm with a solid morse taper twist drill with the PRO 132T situated on top of the 50 mm square bar and to our surprise the magnet held securely. After the hole was drilled, we then proceeded to machine tap the hole (M30) with the PRO 132T, using JEI's Turbo™ tapping solutions and this was carried out with ease.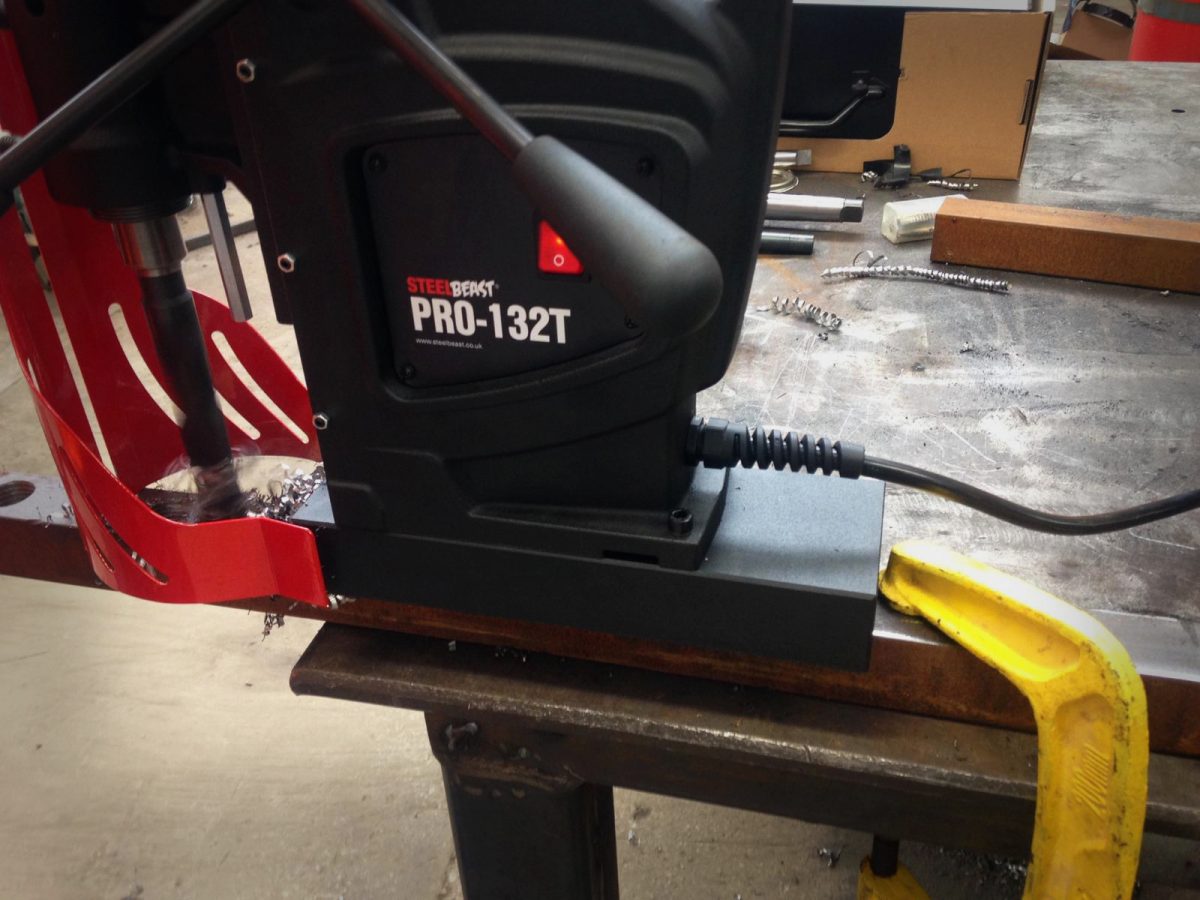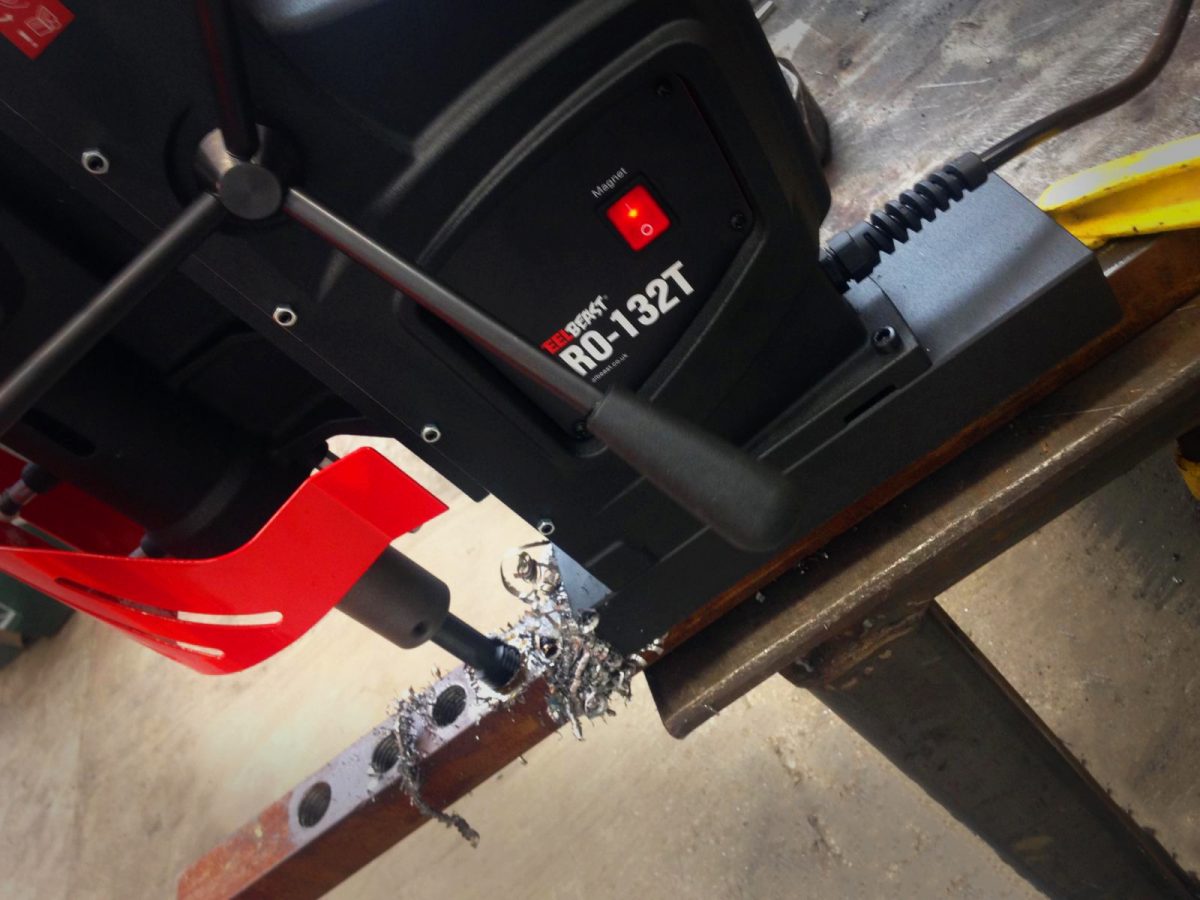 The customer was more than impressed and knew that this was the machine for the job resulting in multiple machines and tapping equipment ordered.
Learn more about the SteelBeast® PRO Range here or get in touch with us today to discuss the best solution to your next project.
---