THE NEW PRO SERIES; A NEW COMPREHENSIVE RANGE THAT RAISES THE BAR IN PORTABLE MAGNETIC DRILLING TECHNOLOGY.
When it comes to Portable solutions for cutting, drilling, tapping, countersinking and reaming holes, the new PRO-series is a force to be reckoned with.
While most magnetic drilling machines have a stated capacity for occasional use, this range's maximum stated capacities are actual optimum performance levels. This allows for continuous drilling at maximum load and performance, saving valuable downtime and reducing labour cost and providing more hole cuts per tools.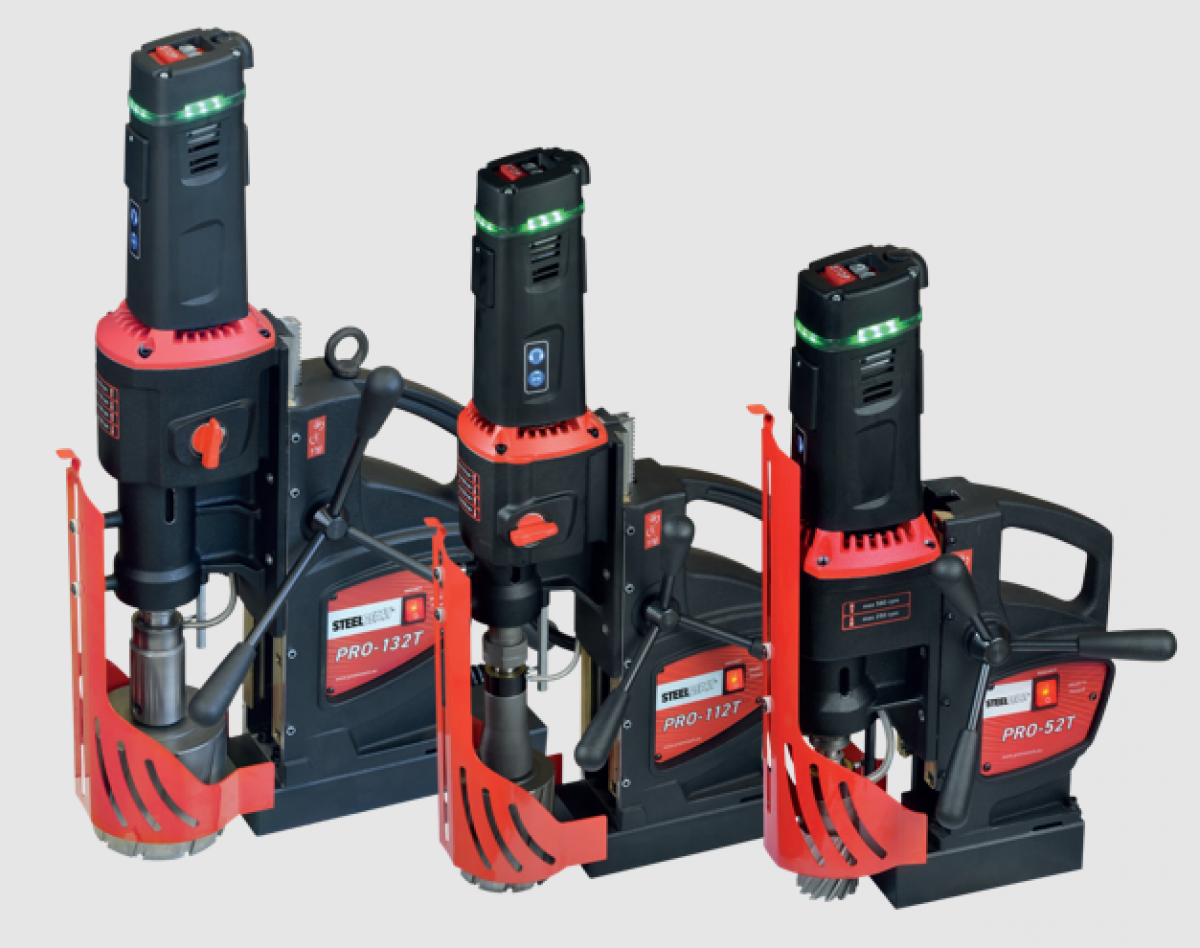 The SteelBeast® range is growing as we are proud to present our new generation of premium portable magnetic drilling solutions, designed to maximise drilling processes.
This is achievable through a unique three stage LED indicator system which allows the operator to control drilling process, ensuring maximum productivity can be achieved without causing damage to important components, increasing machine life and maximizing life of the cutting tool.
Furthermore, it provides the operator with added confidence against breaking the cutter or damaging the machine through overloading.


Primarily designed for production drilling, the PRO series of portable magnetic drilling solutions features new exclusive motor units, each with top mounted position controls and encompassing two-way rotation and variable speed for accurate functionality.
Running alongside our established range of metal fabrication solutions, the PRO machines are designed for heavy tasks and really impresses with its power and robustness.
Find out more about the SteelBeast® PRO range here and get in touch with our specialist solutions team about finding the right machine for your project needs.
---